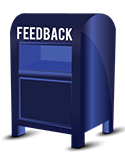 Respondus LockDown Browser and Monitor
Respondus LockDown Browser is a locked browser for taking tests in WTClass. It prevents you from printing, copying, going to another URL, or accessing other applications during a test. If a test in WTClass requires that Respondus LockDown Browser be used, you will not be able to take the test with a standard web browser.
LockDown Browser should only be used for taking tests that require the LockDown browser within WTClass. It should not be used in other areas of WTClass.There is no fee associated with using Respondus LockDown Browser and Monitor.
Installing the LockDown Browser
If LockDown Browser has already been installed, skip to the next section. If not, LockDown Browser must be installed to each computer (Windows or Mac) being used to take a test.

The install link is specific to West Texas A&M University and WTClass. Do not use this link for any other institution. To install the Lockdown Browser go to: https://download.respondus.com/lockdown/download.php?id=595136694. 

Follow the on screen instructions to complete the install.
Taking a Test Using the LockDown Browser
To take a test in WTClass that requires Respondus LockDown Browser:

Close all programs, unless one is used to connect you to the Internet.
Locate the "LockDown Browser" shortcut on the desktop and double-click it.

For Mac users, launch "LockDown Browser" from the Applications folder.

If prompted, either close a blocked program (e.g. screen capture, instant messaging) by choosing Yes, or close Lockdown Browser and close the blocked program before restarting.
Login into Single Sign On.

Navigate to your course's test and click on the link.
If the instructor requires a test password, a new window will appear asking for the Exam Password. Enter the password and click Begin to start the exam.
The test will then start.

NOTE: Once a test has been started with Respondus LockDown Browser, you cannot exit until the Submit button is clicked.
Using Respondus LockDown Browser
The LockDown Browser functions much like a standard browser, but some options have been removed or work differently. Below is a student view of the browser with highlighted features:

Modified Toolbar - the condensed toolbar includes only Forward, Back, Refresh, and Stop functions.
Test Mode - tests are shown full-screen and cannot be minimized, resized, or exited until submitted for grading.
Disabled Controls - all printing, keystroke combinations, screen grab, function keys, and right-click menus have been disabled.
Links - links to other web servers will open in a new, secure window and prevent browsing beyond that page.
Blocked Features and Applications - the Start button (Windows), system tray, and menu bars have been removed.
What if I don't have a computer with a webcam?
Some tests using Respondus Lockdown Browser may also require the use of Respondus Monitor. With Monitor, you will be required to have a webcam for Monitor to record you while taking the test. If your computer does not have a webcam, or you are planning on taking your test in the Hastings Electronic Learning Center (HELC) you have the option to schedule a PC that has a webcam available. Complete the HELC Proctor Computer Request Form Please submit a HELC Proctor Computer Request at least 5 days before your desired testing time to ensure staffing is available.

If your test only require Respondus Lockdown Browser (but not Monitor) and you do not have a computer, you can use any computer in the Hastings Electronic Learning Center Open Access Lab to take your test.
What if I have a Chromebook?
Installing LockDown Browser to a Chromebook is easy.

Log into the Chromebook and start Google Chrome
Go to the WT download link for LockDown Browser; you will automatically be redirected to the Chrome Web Store.
From the Chrome Web Store, select "Add to Chrome" to install the LockDown Browser Extension
Log into Blackboard Learn and navigate to the exam that requires LockDown Browser
The LockDown Browser extension will be started automatically when an assessment requires it
Tips and Troubleshooting
Respondus Lockdown Browser Tips and Troubleshooting for Students