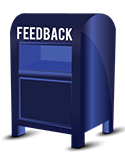 Advising
The Advising process is an integral part of your academic success. Get help planning your courses and signing up for them.
Please also visit the Academic Advising Services website.
Topics on this Page
Using Buff Advisor

Buff Advisor is the WTAMU Student Information System.  Inside of Buff Advisor you will find:
| | |
| --- | --- |
| Financial Information: | Financial Aid: |
| View Account Charges & Payments, Make Payments, Set-up Payment Plan, Emergency Loan Application | Financial Aid Forms, Accept/Reject Financial Aid & Scholarship Awards, Get Information |
| Registration: | Academic Profile |
| Search & Register for Classes, Drop Classes, Manage Your Waitlist | Check Your Grades, Class Schedule, Academic History Report, Reserve & Buy Books, Add Parent(s) and Grant Rights to Parent(s) |
Program Evaluation and Student Planning
Program Evaluation and Student Planning are a set of web-based, self-service academic planning tools that help students and advisers see what course requirements are needed to complete the chosen degree in a timely manner.
Program Evaluation allows a student to see their unofficial degree plan at any time and be sure that courses they are taking will satisfy degree requirements for their chosen major. It is intended to be an advising and planning tool and is not an official degree plan unless the Dean's office has reviewed it and applied their "signature stamp."
Student Planning is a planning tool which allows a student and adviser to work together to achieve the desired outcome for a selected course plan. Students can perform academic planning activities such as searching for courses, planning their terms, and scheduling and registering for course sections.
See also Academic Advising and Greenlighting page.