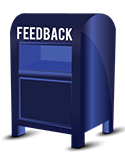 Equipment
Equipment available for checkout
The Academic Technology Department at West Texas A&M University provides access to equipment for students to checkout in order to complete their coursework. Where can I checkout equipment? How much does it cost? For more information visit the Academic Technology Equipment Checkout page.
Purchasing Your Own Equipment
If you choose to purchase your own equipment for use as a student at West Texas A&M University, there are some recommendations for what will be most beneficial as a student. Not for sure what or where to get equipment? Take a look at the Recommended Equipment page.