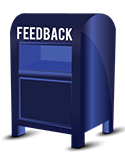 Microsoft Office
With your student @buffs.wtamu.edu email address you have access to Microsoft Office 365 which gives access to OneDrive, Office Online, as well as the ability to download the latest version of Microsoft Office 2016 for free.
Online Cloud Storage with OneDrive
OneDrive give you access to 1TB of online cloud storage. This gives you the ability to upload and save documents to OneDrive that you are then able to access from anywhere you have an internet connection.
Microsoft Office 2016
Through Office 365 and your student email account, you are able to download and install the full version of Office on up to 5 PCs or Macs, 5 tablets, and 5 smartphones.
Office Online
Office Online is a simplified version of some of the Microsoft Office products. Office Online is available for free through your student email account. You can access Office Online from any computer that has internet access.
Microsoft Accessibility Information