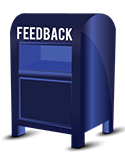 Wireless/Devices
All users of the university wireless network are acknowledging compliance with the Rules for Responsible Information Technology Usage. There should be no expectation of privacy except as otherwise provided by applicable privacy laws.
Connecting to the Wireless

To access the internet on campus, learn how to connect to the Wireless network through Buffalo Roaming. You will need to know your WT Username and Password to authenticate to the network.
Connecting to the Internet in a Residence Hall
It is recommended that you connect via a wired connection while in your room. WTClass performs better and faster when connected directly through an Ethernet cable than a wireless connection. A wired connection will help prevent tests or assignment submission problems.
Getting Connected via Wired Connection
For wired connections, residents' computers will need a standard Ethernet card installed. In addition, they will need an Ethernet cable with RJ-45 connectors. WTAMU does not provide cards, cables, or adapters for residents. Some recently purchased computers do not have an Ethernet card and an Ethernet adapter (such as an Ethernet to USB adapter) may be necessary. Ethernet cables are readily available at most electronics stores. The length of cable needed can be anywhere from 3 to 25 feet, depending upon the residence hall and location of the computer.
Note:  Residents should make sure their Ethernet adapter is functioning properly (i.e. the correct driver is installed) before attempting to connect  computers to the network.
For more information visit the Residential Network page.
See Also: