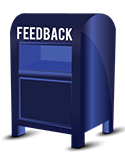 Wireless/Devices
All users of the university wireless network are acknowledging compliance with the Rules for Responsible Information Technology Usage. There should be no expectation of privacy except as otherwise provided by applicable privacy laws.
Accessing your email on your Device(s)

Connect your email on your phone, tablet, or computer through one of the following methods:
If you are having trouble connecting to your email, or for additional information visit the Student Email at WTAMU.
See Also: