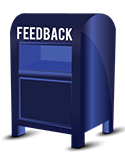 My WT Account
Student Email at WTAMU

WTAMU provides all admitted students with a student email account for the primary reason of communicating official university information. Official university communications such as financial aid, scholarships, bills, etc.., will be emailed to your student email account. You can access your student email account different ways:
Log in to MyBuff Portal and click the student email icon at the top of the screen.

Username: Full Email address
Password: Password you use to log into the My Buff Portal.

Set up your phone or mobile device to access student email.
See Also: