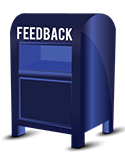 Online Training
Online Training is provided through licensed online content as well as training developed by ITS.
GCFLearnFree.Org
Goodwill Community Foundation, Inc (GCF) offers free technology tutorials ranging from Computer Basics to Microsoft Office to Apple. Topics include:
Computer, Smartphone, and Tablet Basics
Internet Skills
Email Basics
Windows and Mac OS
Microsoft Office
Visit GCFLearnFree.org's Computer's section to access these tutorials.
If you have questions or problems with accessing the GCFLearnFree.org videos, please contact GCF's support team.
**Please note, this site may taking longer than usual to load.**
WTClass Student Orientation
Training on WTClass has been developed by ITS specifically for WT students. Topics of the WTClass Student Orientation include:
Getting Started
What browser should I use?
Submitting to a Drop Box
How to post to Discussions
How to send a receive course mail messages
Visit the WTClass Student Orientation for answers on how to use WTClass.