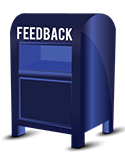 Student Technology Support Portal
Not sure where to start? Start with WTAMU Student Technology Handbook.
View instructions on viewing your course attendance that is recorded when you use your Gold Card to swipe or tap into your class.
View information on Test Proctoring
What Technology Do You Need Help With?
DUO two-factor authentication is required for any system with confidential data (Buff Advisor, WTClass, etc.) effective as of November 6, 2018. Cell phones and mobile devices with mail applications will not require two-factor authentication.
The One Button Studio allows students a location to easily create a more professional quality video.
Office Software
Where can I get help?
What can I get help with?
What equipment can I check out?
Where can equipment be checked out?
Live workshops available for some of the most requested software.
Free training is available through online partnerships over software and systems.
If you are unable to locate the information you need, or need additional assistance, please contact the Help Desk by phone at 806-651-HELP (4357) or by email at .